Episodes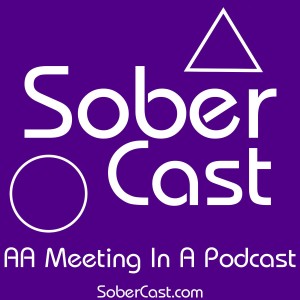 Saturday Jul 16, 2022
Saturday Jul 16, 2022
I thought this was an interesting idea for a meeting: Three Fellowships - First we have Lucy from Alateen followed by Steve from Alanon and then Bud M (sober in 1983) from AA. I dont know a lot about this meeting other than it was recorded sometime in June of 2011, somewhere in the UK.
Email: sobercast@gmail.com

Support Sober Cast: https://sobercast.com/donate
We have added a page of meetings that have moved online https://sobercast.com/online-meetings
Sober Cast has 1900+ episodes available, visit SoberCast.com to access all the episodes where you can easily find topics or specific speakers using tags or search.