Episodes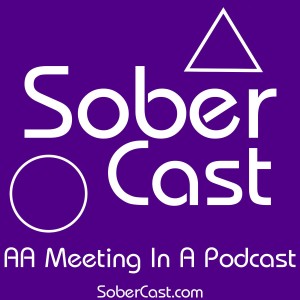 Sunday Sep 19, 2021
Sunday Sep 19, 2021
A panel discussion held in May of 2020 with AA members from Medford OR discussing the challenges and solutions presented by the COVID-19 crisis. 
Please take our 2 question survey, help us serve you better!
Survey:  http://cduck.us/sobercast
Email: sobercast@gmail.com
Support Sober Cast: https://sobercast.com/donate
We have added a page of meetings that have moved online https://sobercast.com/online-meetings
Sober Cast has 1600+ episodes available, visit SoberCast.com to access all the episodes where you can easily find topics or specific speakers using tags or search.