Episodes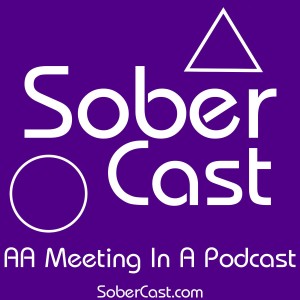 Wednesday Sep 07, 2022
Wednesday Sep 07, 2022
Aug 30th I posted one part of this 4th Step Workshop and had many emails asking for the rest of it, so this is the full 5 part workshop totaling just under 5 hours.
Rick and Bob are the workshop leads, it was held in Mankato Minnesota in 2008, I dont have any other information about this workshop. The audio quality is good but there is some mike noise as each section starts, it doesnt last more than 45 seconds or so. There are some audibility issues as they do Q & A throughout the sessions but the answers make the inaudible questions fairly clear and lastly, I put a brief click track between parts.

Part 1: Introduction & Step Three
Part 2: Resentments (Previously posted, approx. 57 min long if you want to jump ahead)
Part 3: Personal Stories & Resentments Recap.
Part 4: Questions & Fear Inventory
Part 5: Sex Conduct
Email: sobercast@gmail.com

Support Sober Cast: https://sobercast.com/donate
Sober Cast Linktree: https://linktr.ee/sobercast
We have added a page of meetings that have moved online https://sobercast.com/online-meetings
Sober Cast has 1900+ episodes available, visit SoberCast.com to access all the episodes where you can easily find topics or specific speakers using tags or search.